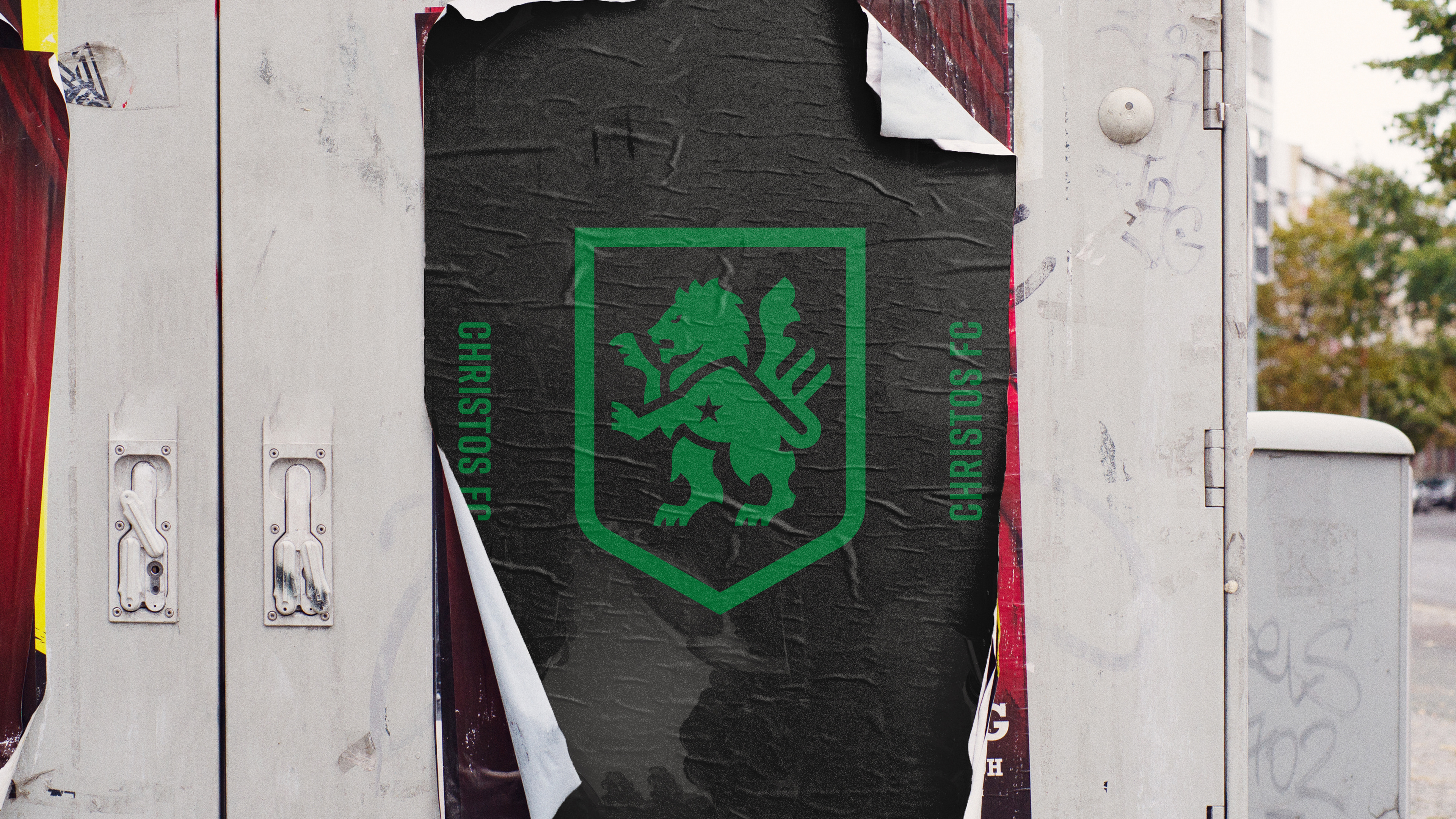 In 2020 Baltimore based 'Christos FC' came to us asking if we could help to freshen up their club crest and overall brand appearance.  
Wanting to keep their heraldic lion as the centre piece of the design but with a new modern approach we developed the below ident.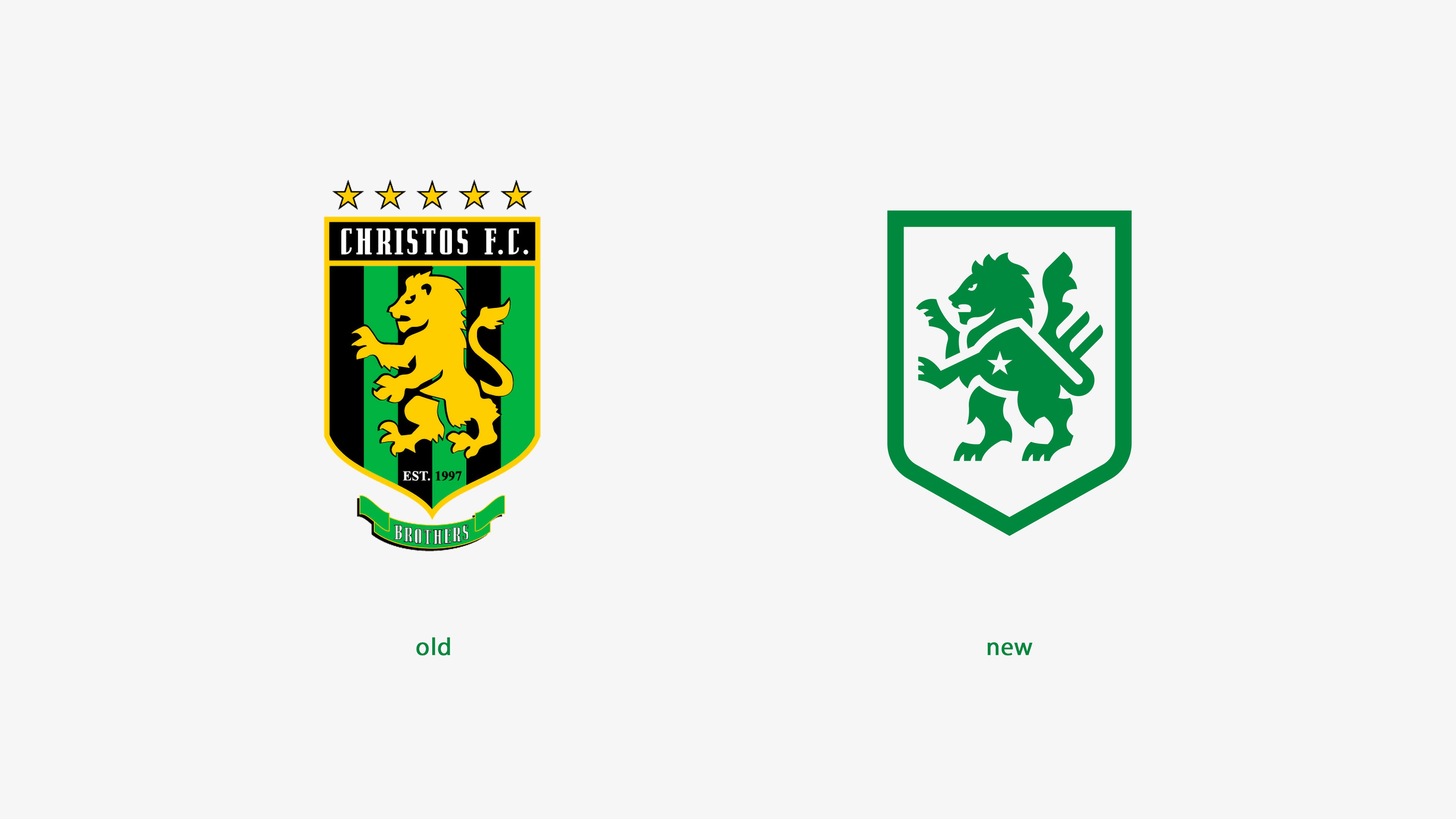 Less confusion, more impact.
The primary objective was to reimagine the clubs crest. The then current crest was overly complicated with too much content, unnecessary strokes and confusing colour pairings.
We decided to strip things back and focus solely on the Lion and the Shield shape for a more impactful design.
The above Lion was designed to look fierce but with minimal and sharp lines. The star at the heart of the Lion is a symbol to represent one of the clubs greatest achievements. A 4th round matchup against MLS outfit DC United. Which is some feat for a team who play their games in the Maryland Major Soccer League. 
As well as the recognition of the above game the club wanted a version of the logo which showcases more of the clubs history. We created a "Team Logo" which included the team name, founding date and 6 starts to represent the teams USASA wins, as you can see detailed below.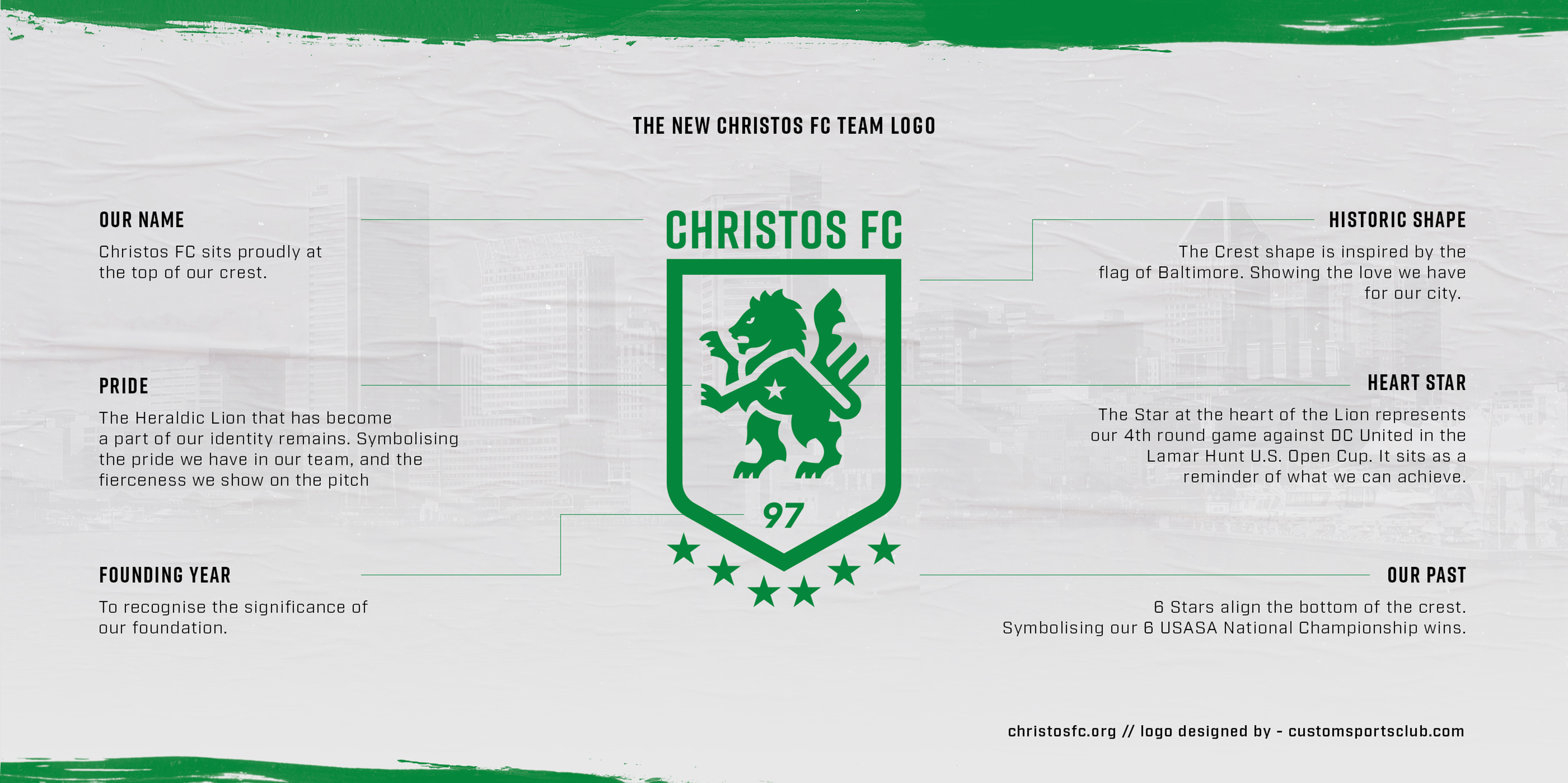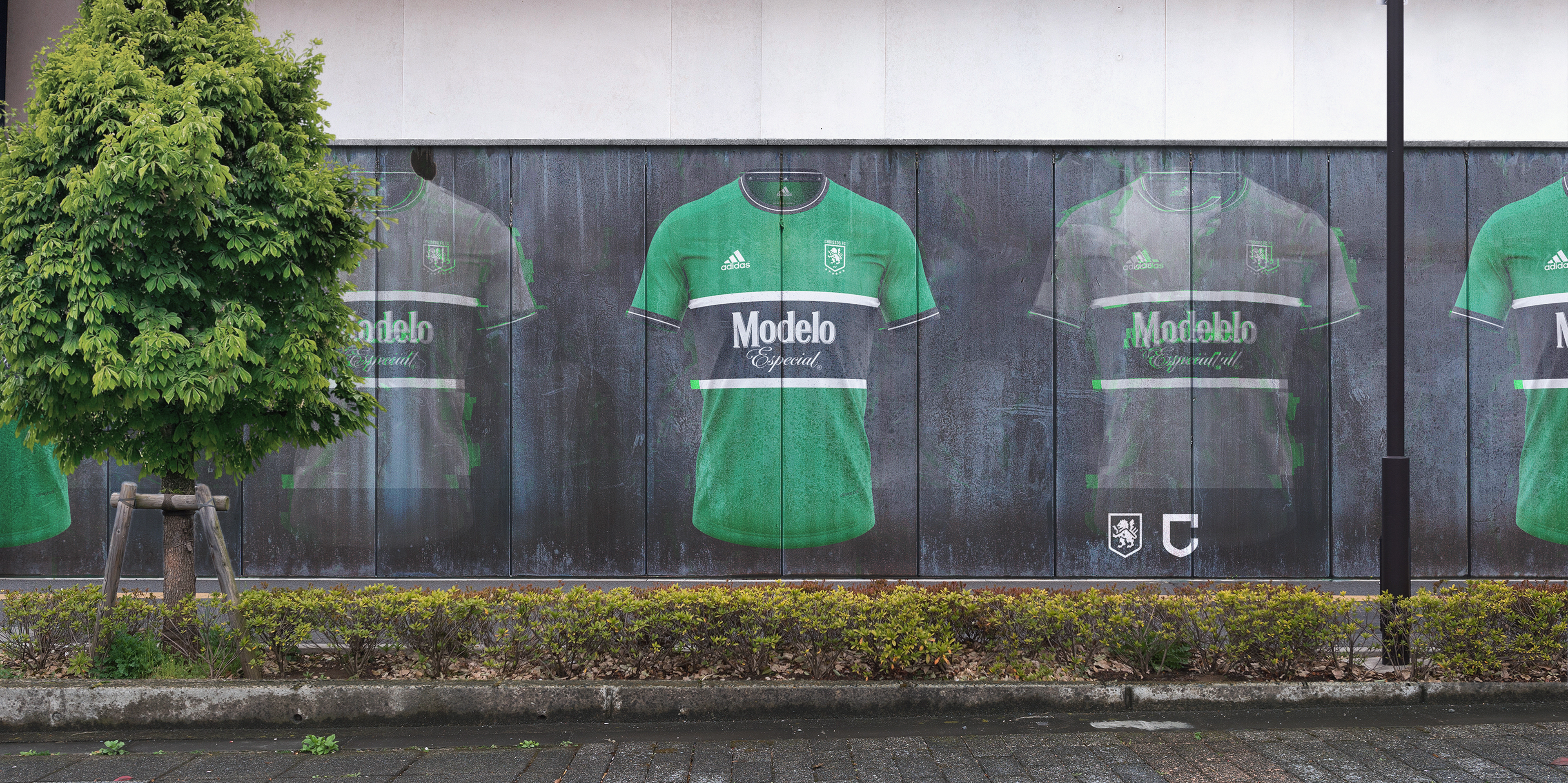 The team logo is to be used on kits and other club materials such as tracksuits and training wear.
During the design process we created an alternate logo option for the team. They liked the design but felt they could not move away from the heraldic lion concept. Keen to utilize this alternate design in some way the club decided to release it as a "Fan Logo" to be produced on club merchandise such as T-Shirts, Hats and Scarves.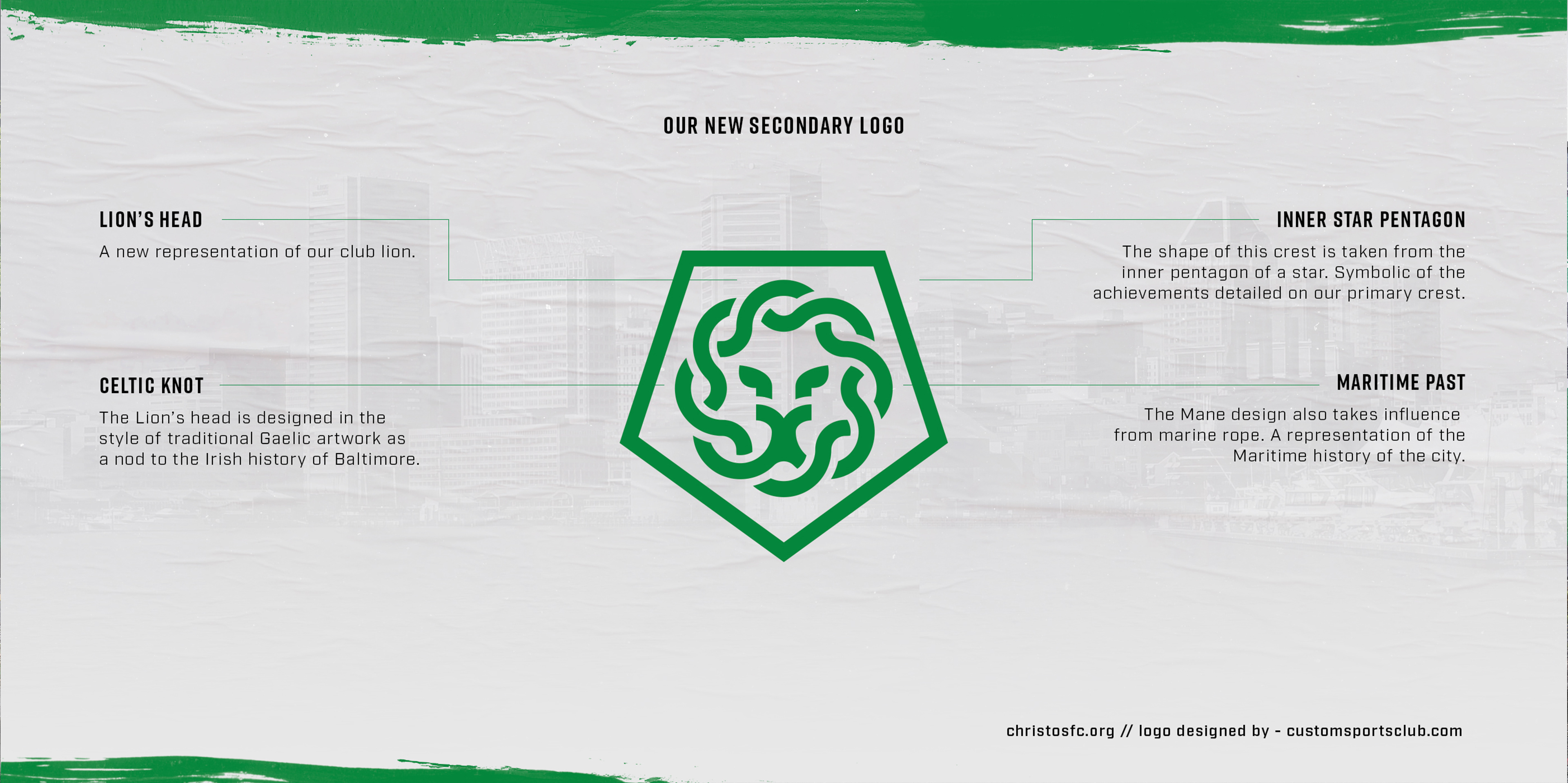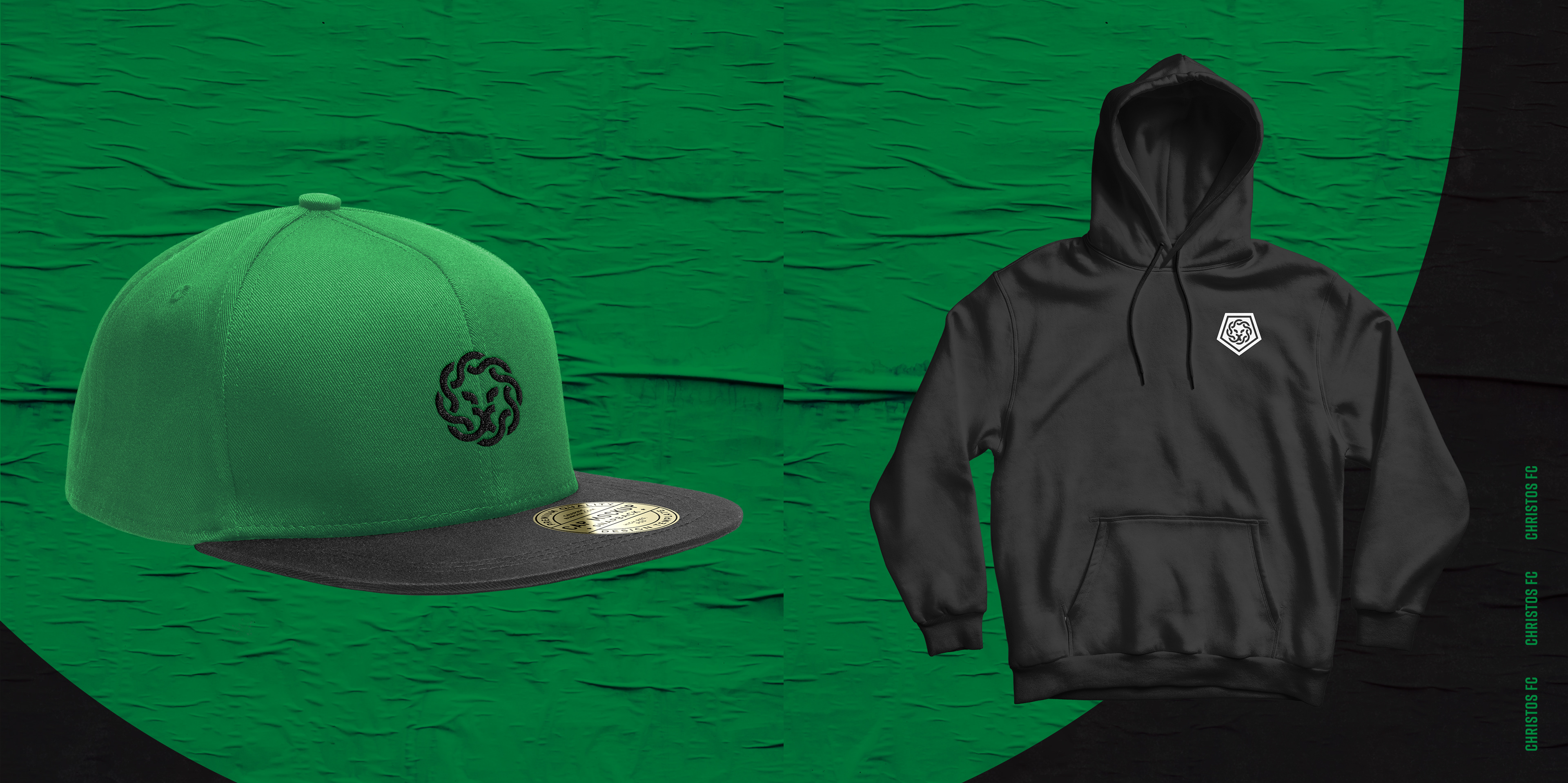 Along with the two crests we decided to refine the colour scheme to a solid Green, White and Black palette. This led to a more recognisable and impactful look that ties the brand together across all mediums.