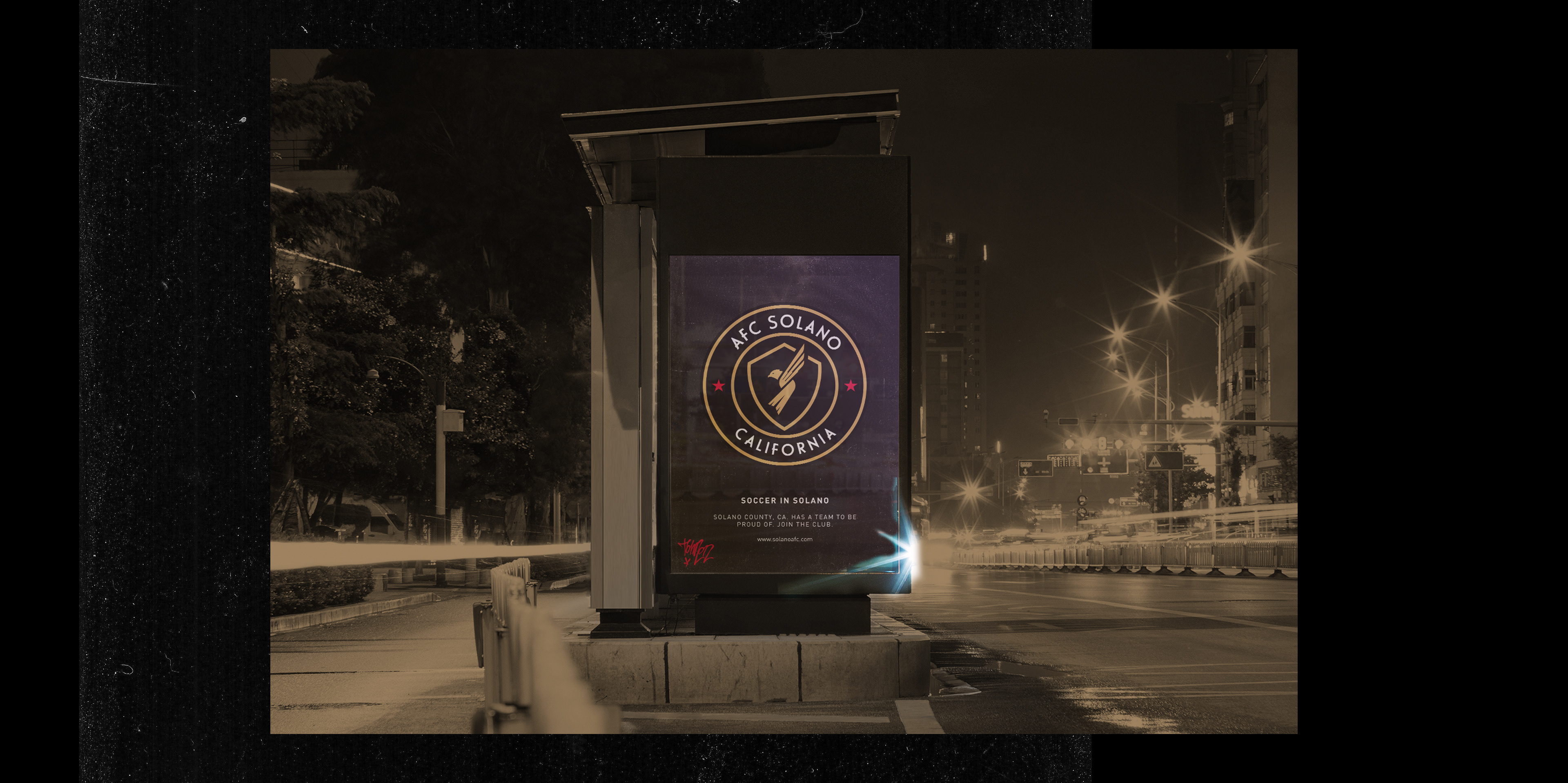 In 2020 Califonia based team Solano AFC asked us to develop a new logo for their launch. The client was keen to recognise local elements in the design whilst having a dynamic and modern look to help the club move forward. ​​​​​​​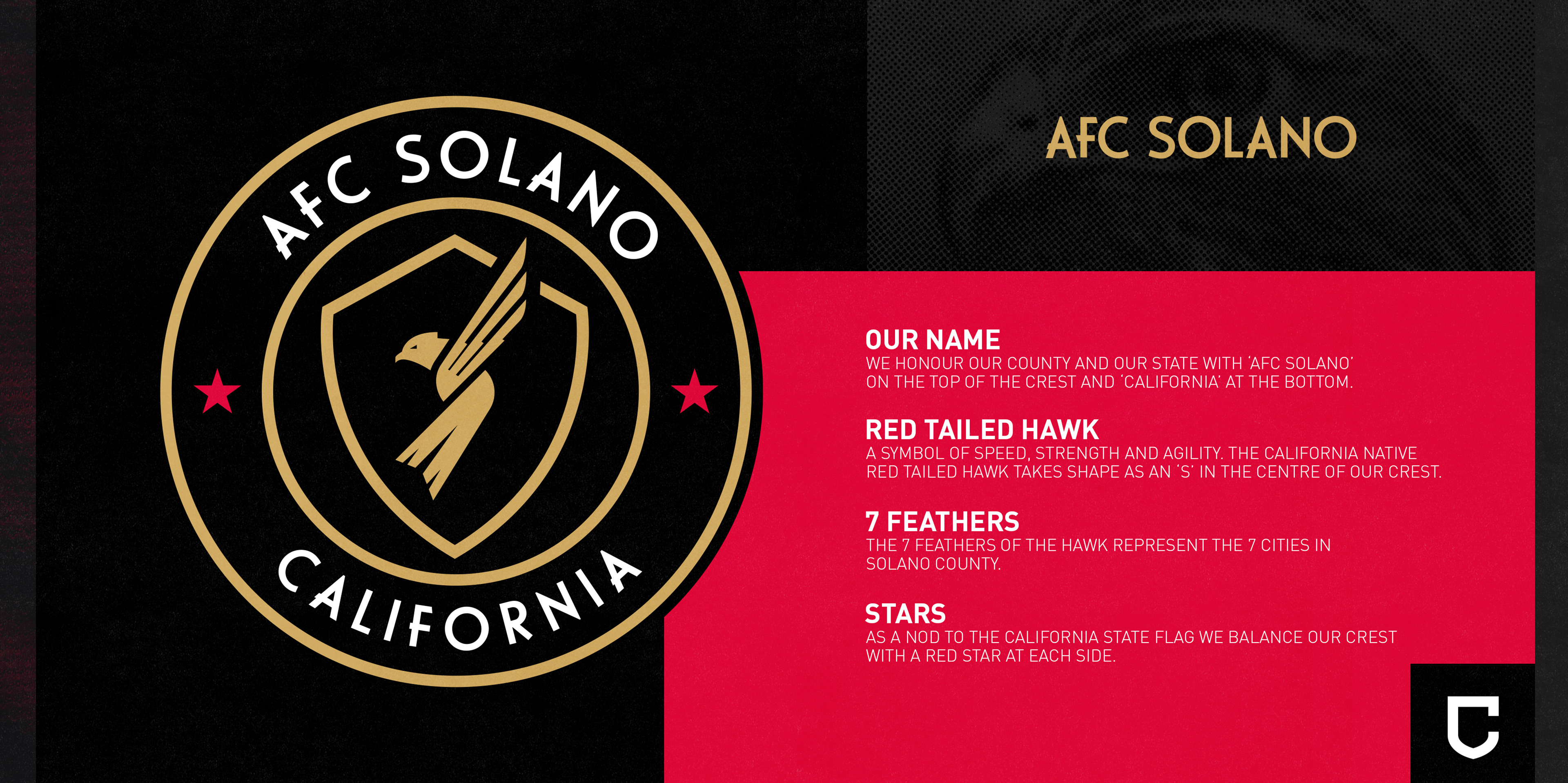 The club aims to represent the whole of the Solano County in soccer. To do this, it was important that the centre piece of the design be something that has a strong connection with the area. 
After researching the area it was decided that the Red-Tailed Hawk would be the symbol the club was looking for. It is a native to the area and is one of the more frequently spotted birds of prey. 
Solano has several large wildlife sanctuaries so an animal representing the county seemed fitting.
the team name, founding date and 6 starts to represent the teams USASA wins, as you can see detailed below.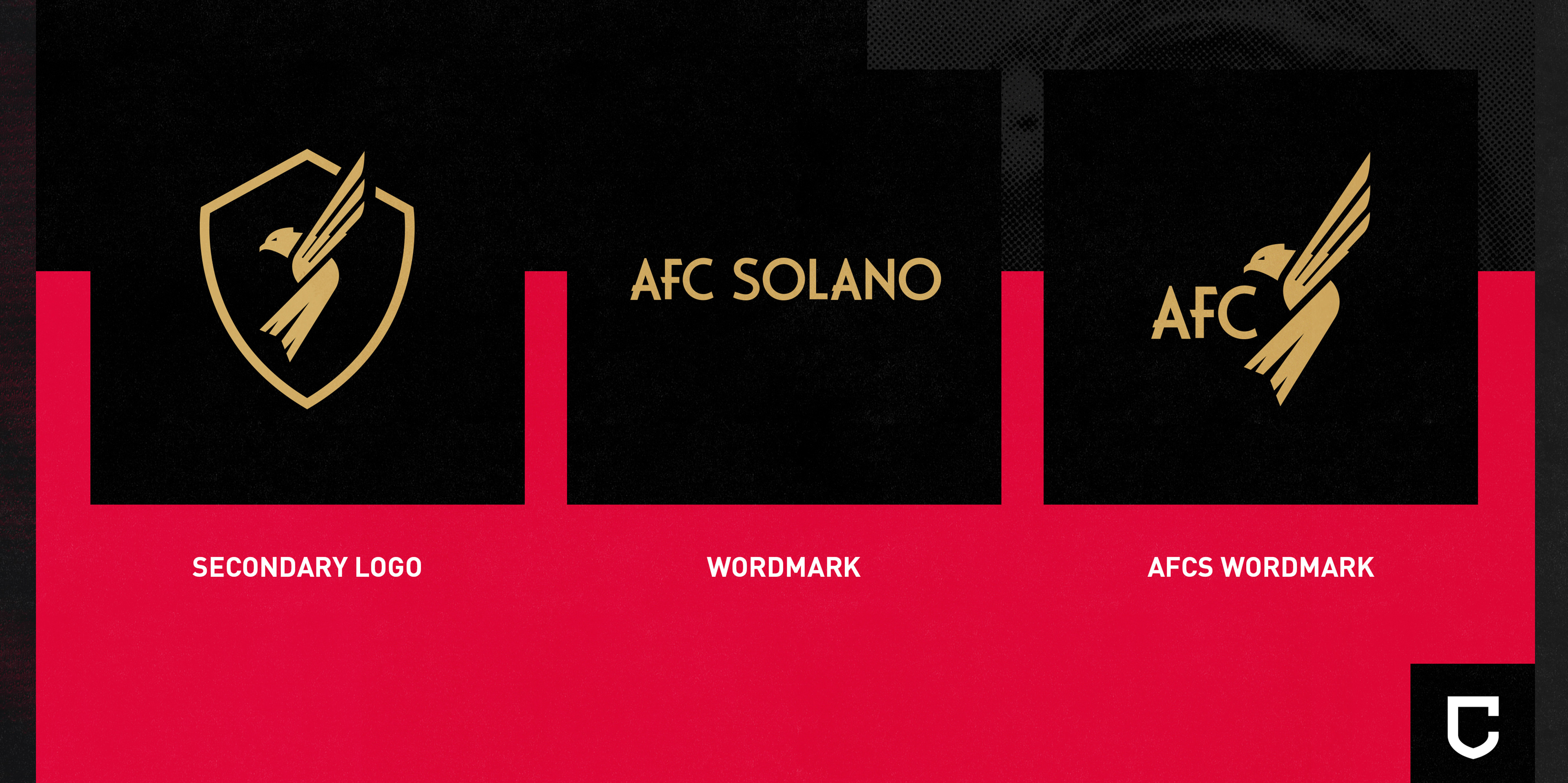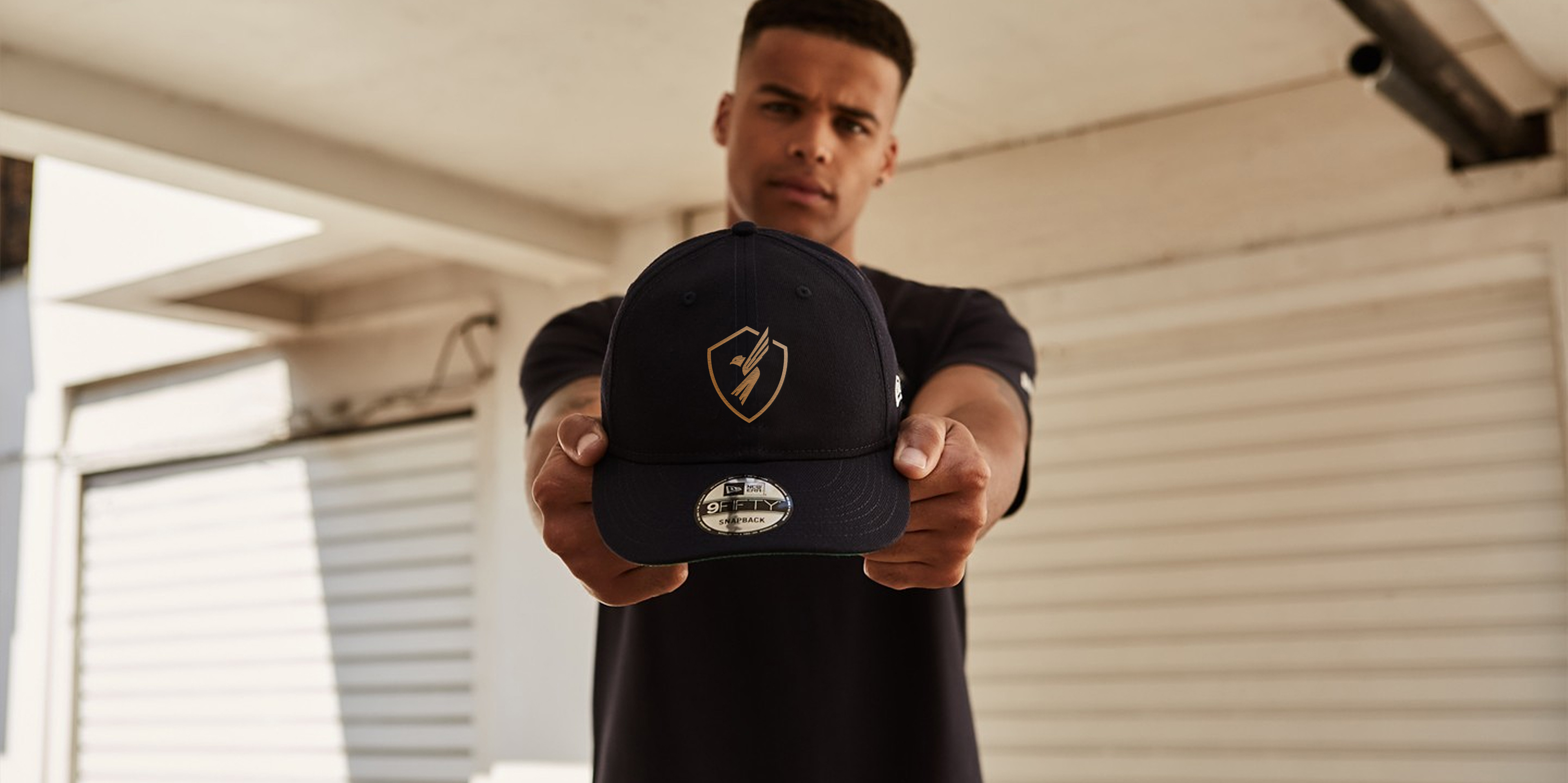 Secondary logo application
Hawk centrepiece of the design can be lifted out and used on its own on a variety of merchandise items. This more simplified look works better on apparel than the entire logo which more suits practical applications online / tv / on kit.