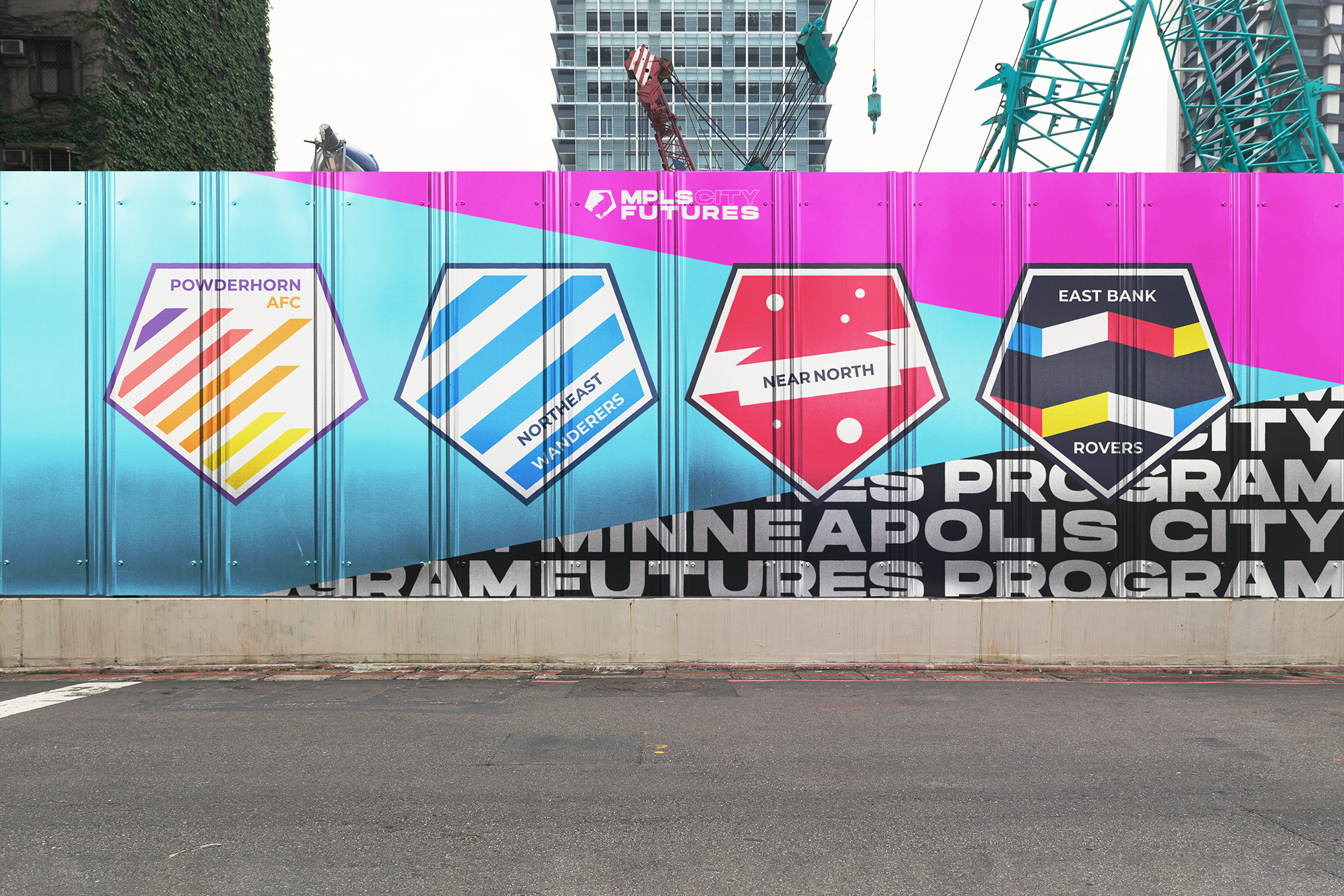 Minneapolis City FC came to us with a project they had set-up in which U21 players from the city could showcase their skill sets in a bid to get a place on the first team squad. Essentially an open trial but with a more competitive nature to better represent the real life game-day scenario these players would face should they be successful. 
The idea was to create 4 teams to play in a tournament. Each one populated with players who signed up to the tournament. Each team required a logo and kit design. Along with this the tournament itself needed some sort of identity to tie everything together.  
The logo design and colour scheme for the East Bank Rovers takes inspiration from the Riverside Complex in the area. The Mondrian-like building created a great colour palette to work with.The centre design itself is set to look like a river with two banks.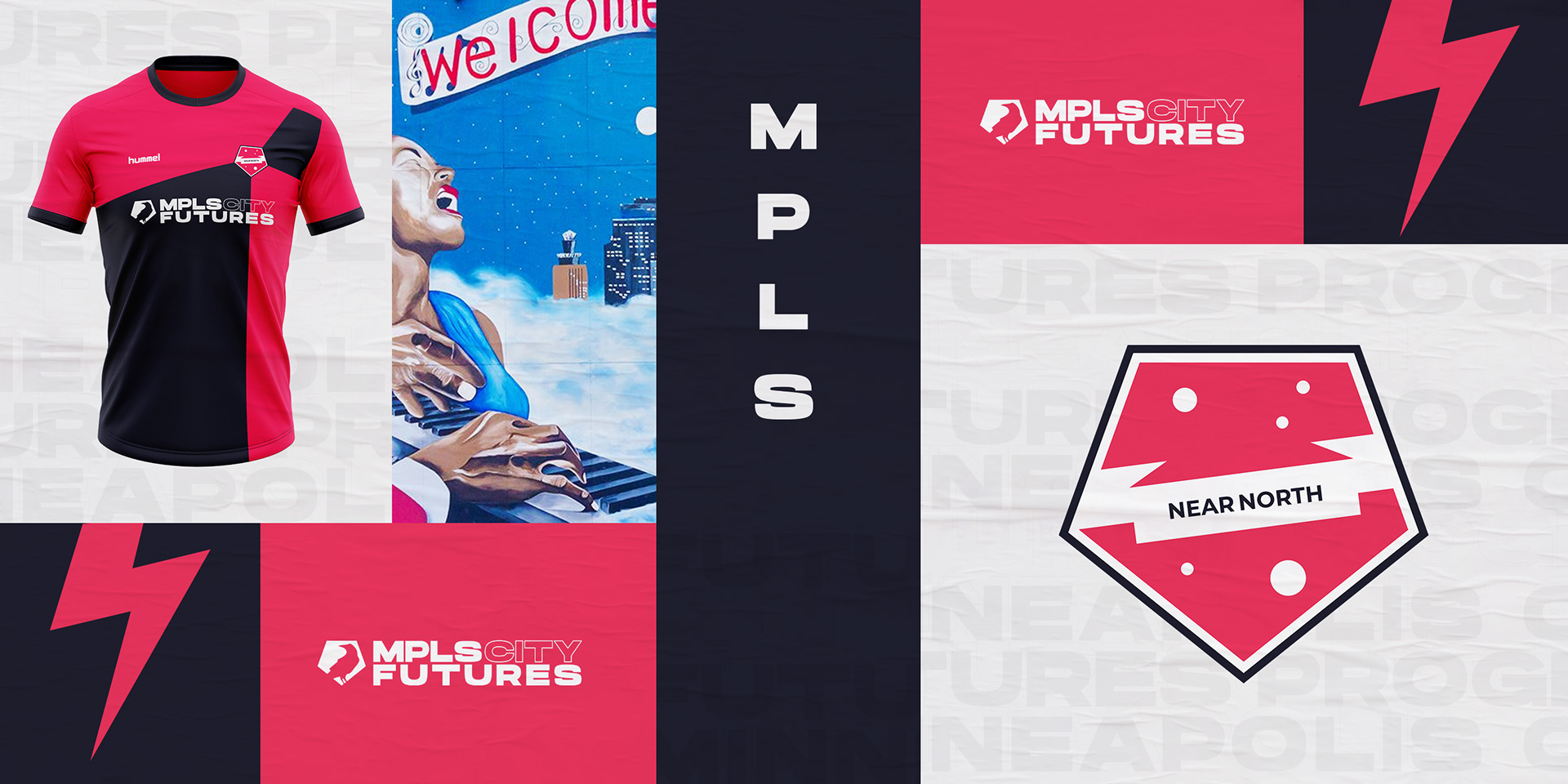 The banner-over-stars design of Near North FC is inspired by the famous "Welcome to North Minneapolis" Mural in the city. Although heavily blue in the mural the decision was take to focus on the red paint colours to help the team not clash with others.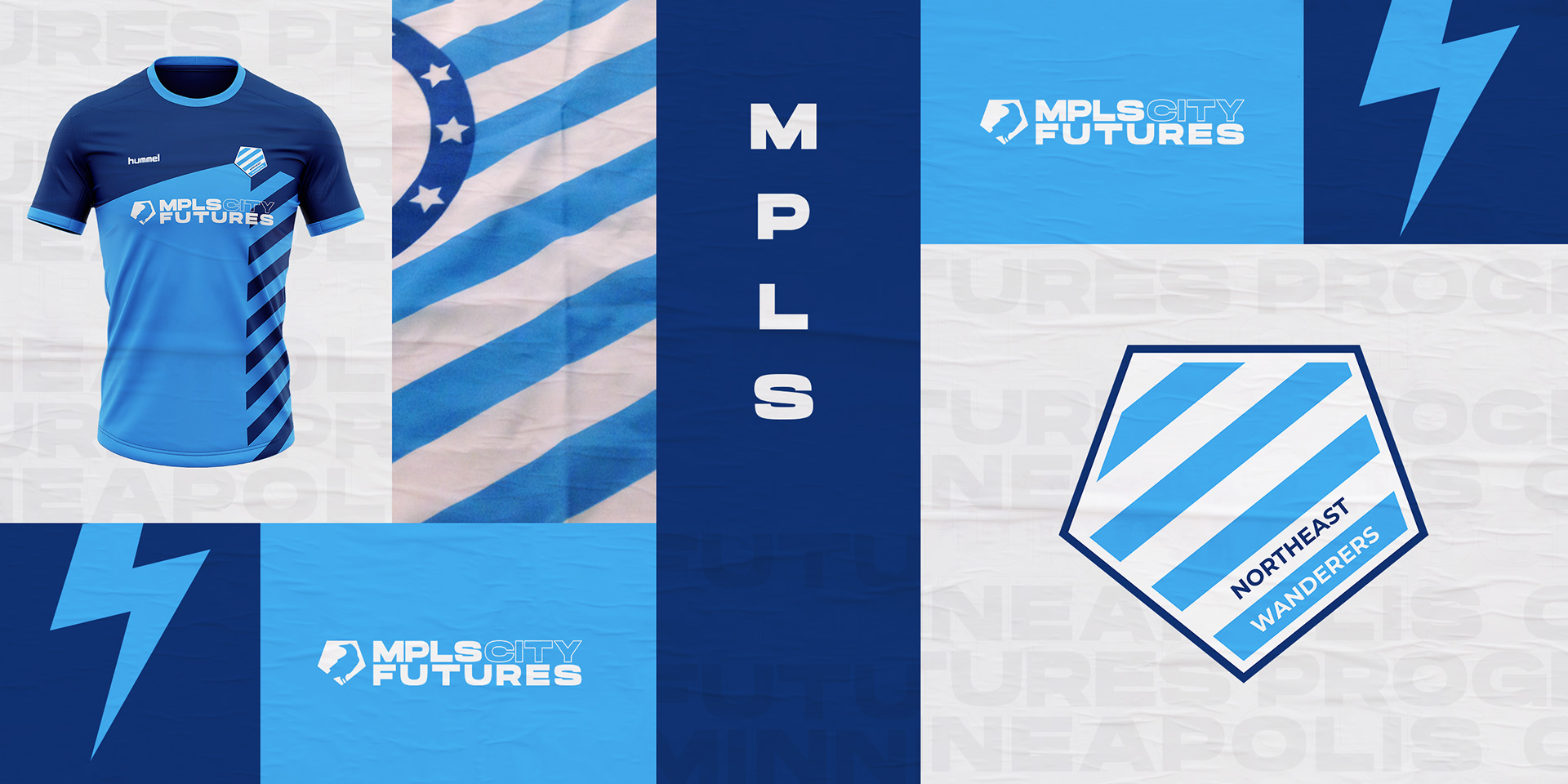 The Northeast Wanderers design takes its influence simply from the flag of the area. The blue and white diagonal stripes are a strong enough focus point to represent the area on their own.  
The Teahut in Powderhorn Park is a well known landmark in the area. It represents inclusiveness so seems a perfect symbol to define the teams identity.