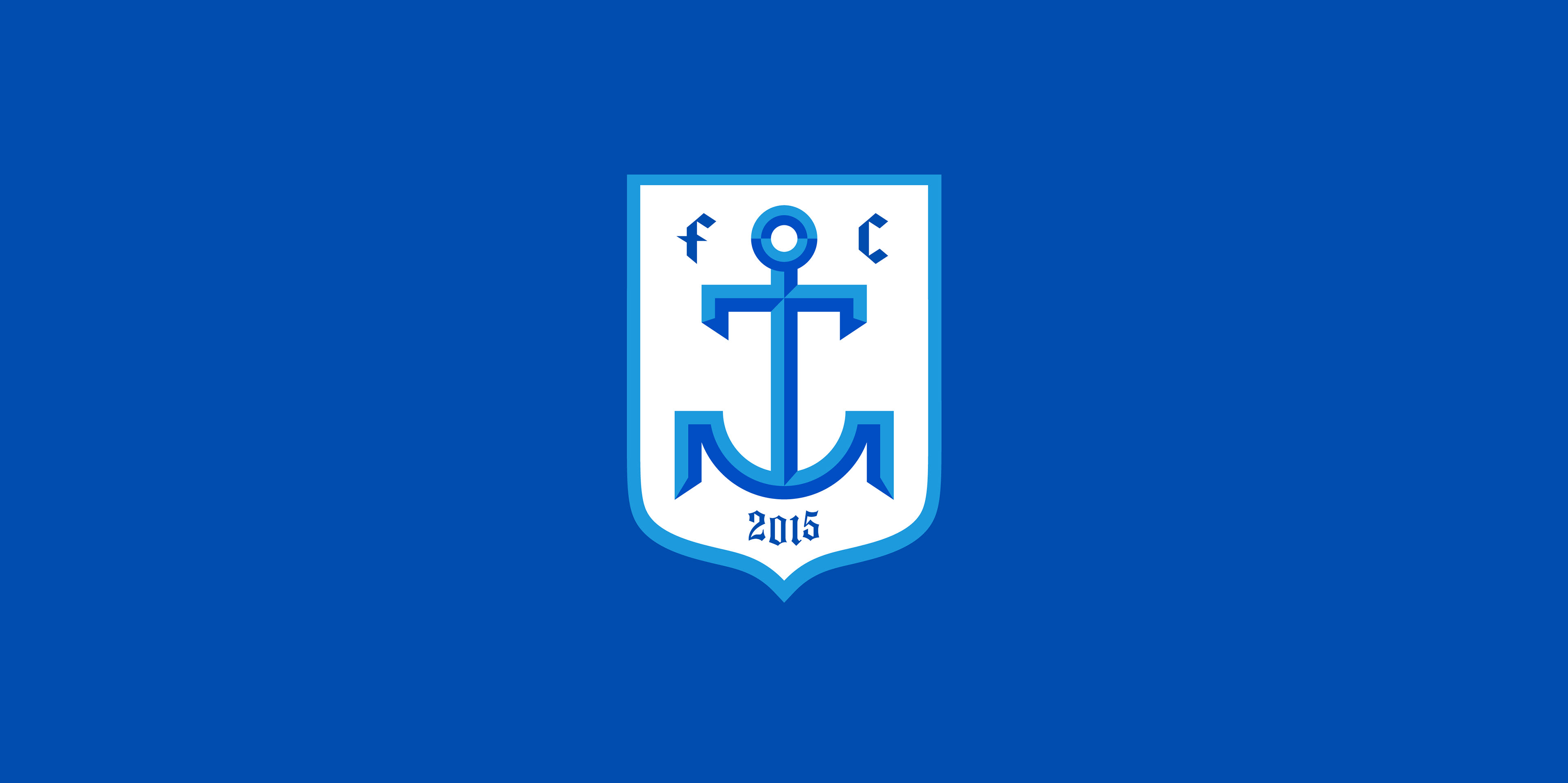 A New look for the Torrent
In 2020 the Milwaukee Torrent came to us asking if we could help to update their current logo and overall brand identity. Working closely with the team we developed the following look.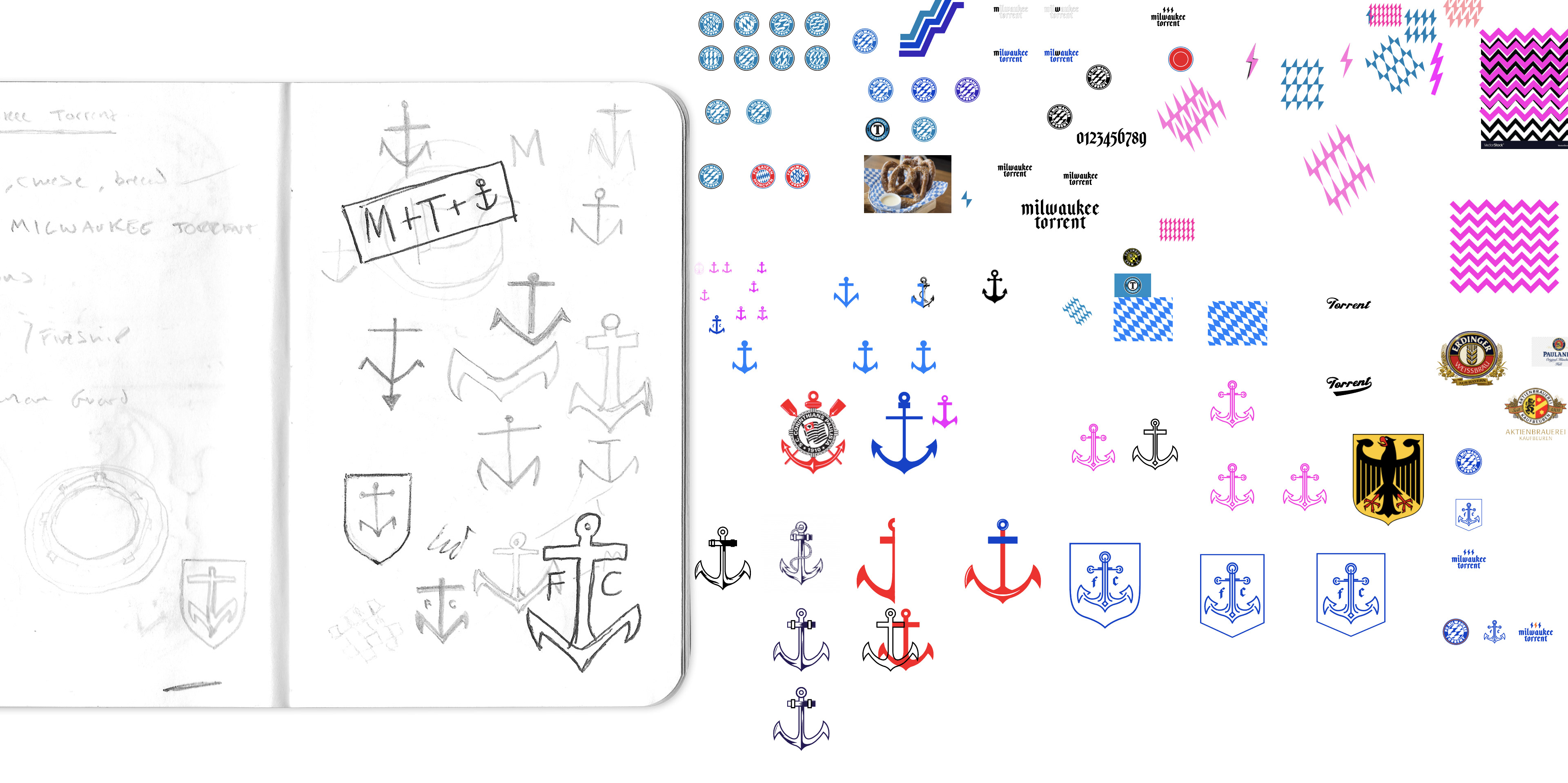 We decided that the main symbol for the brand should be an anchor. To symbolise the connection the city has to Lake Michigan and as a symbol of strength moving forward. 
As part of the launch we created the below video to help showcase the new design. The video and accompanying graphics below explain in detail the design choices we made for the brand.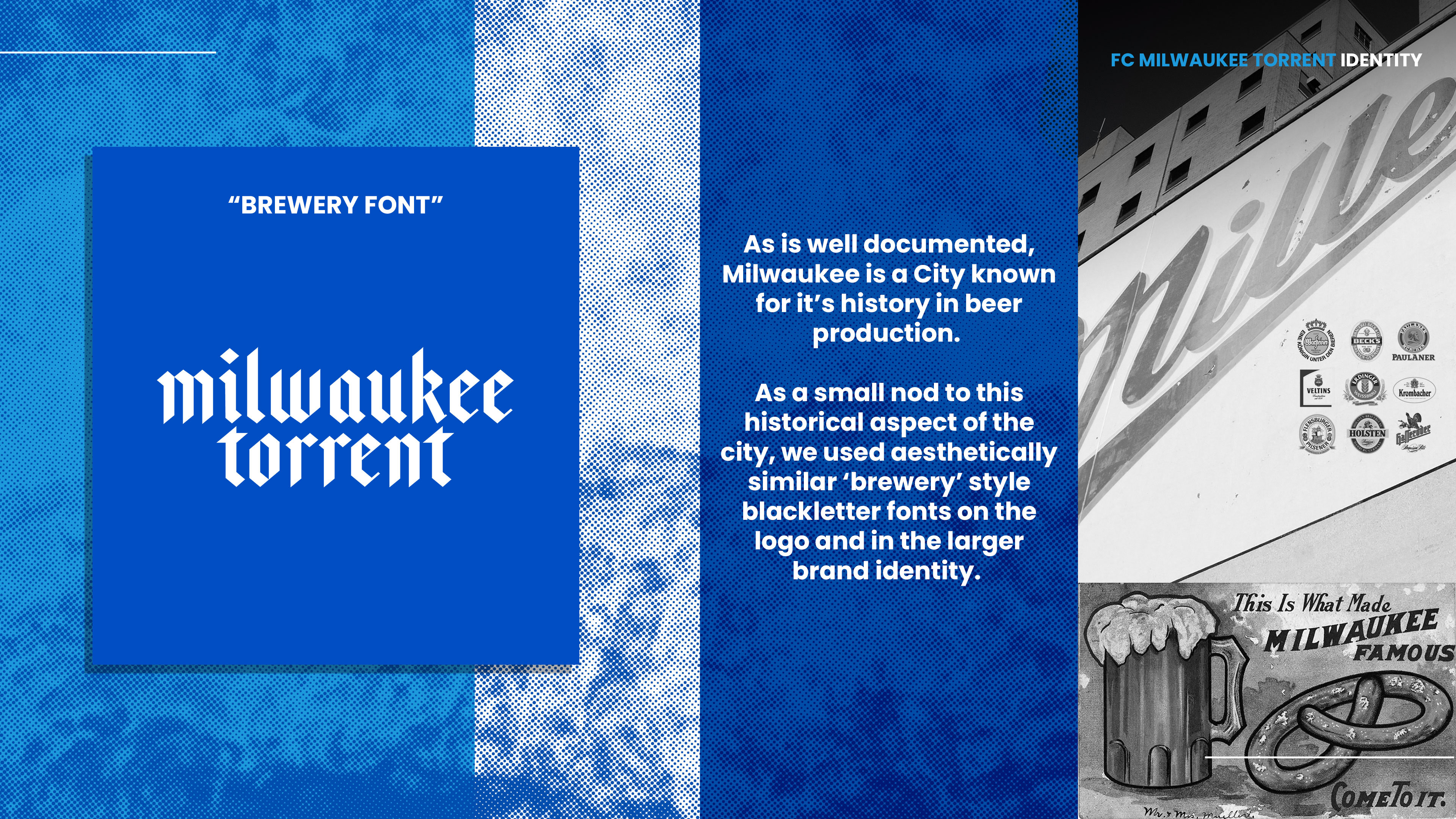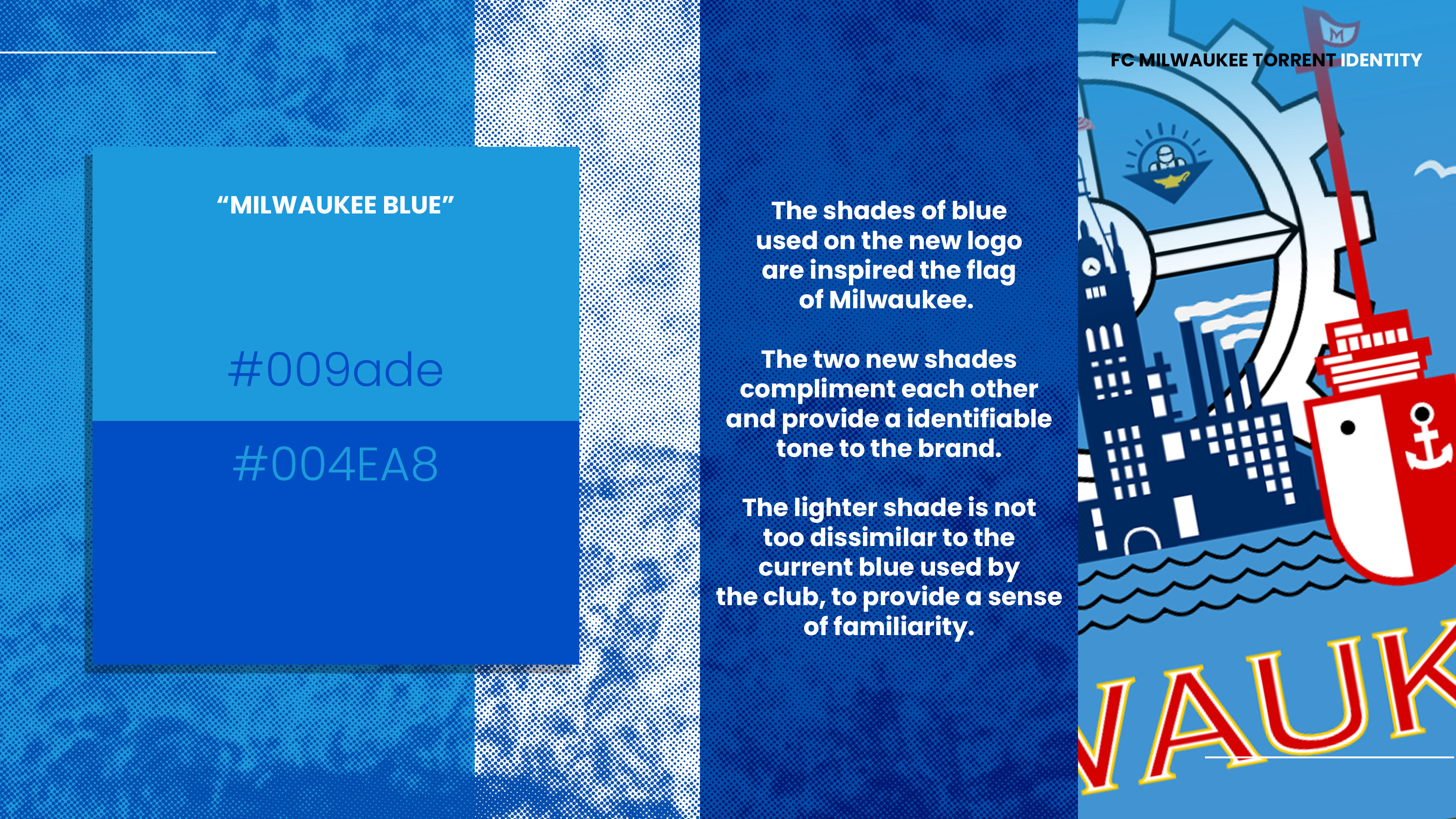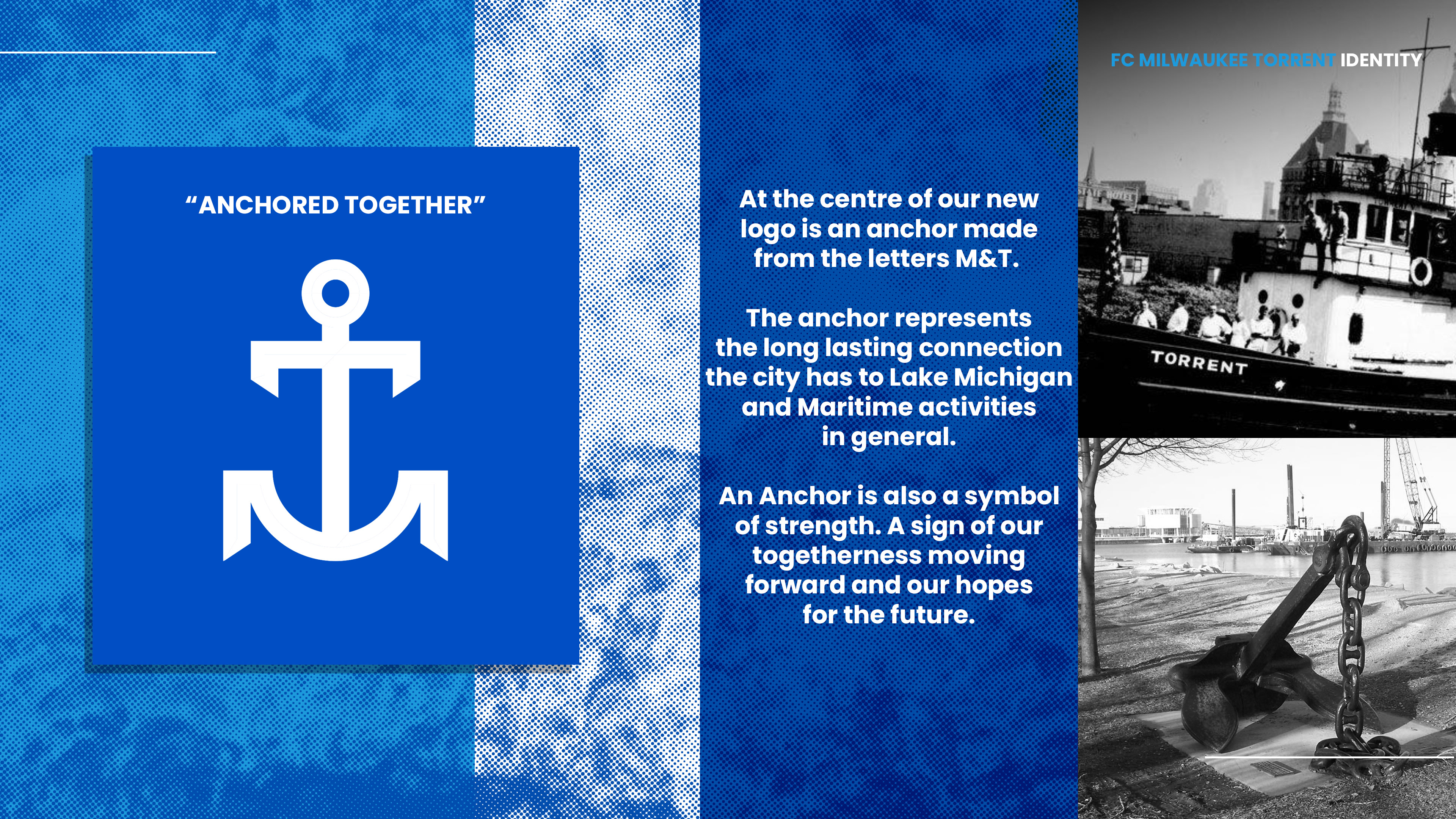 Below is a comparison of the old and new logo designs. As you can see, one of the main things we tried to achieve is the impact the logo has on viewing. One of the ways we did this was to dial up the brightness and intensity of the primary blue colour of the brand. 
As well as increasing the vibrance of the primary blue colour we also removed the black from the crest and introduced a second blue to create a more cohesive palette that works well with the white in the crest.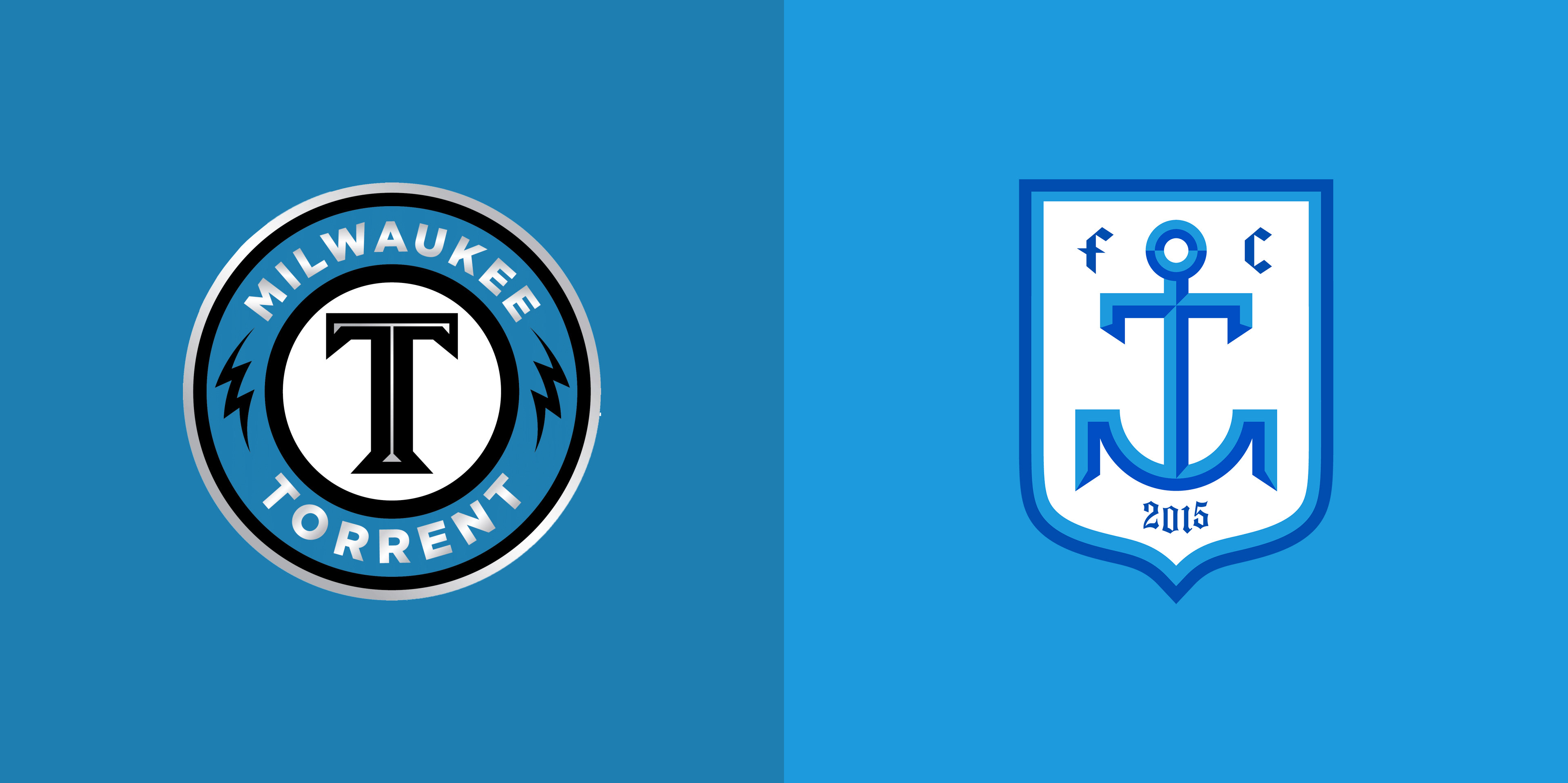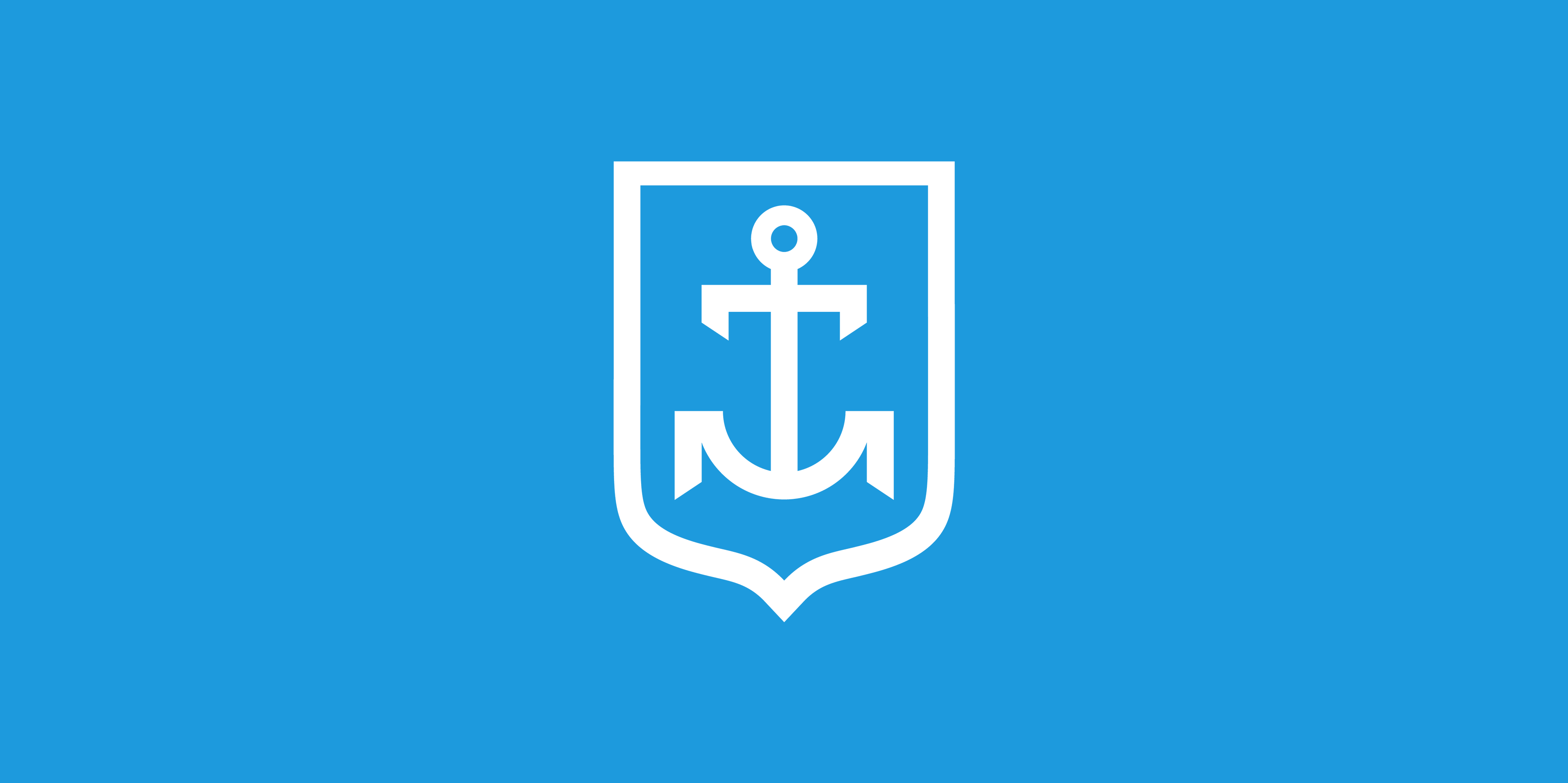 We decided to develop further on the blackletter 'brewery' style typography used in the crest and incorporate it as the teams shirt numbers.
The blackletter wordmark detailed above can be used as the primary focus in certain design circumstances like in the wall mural detailed below.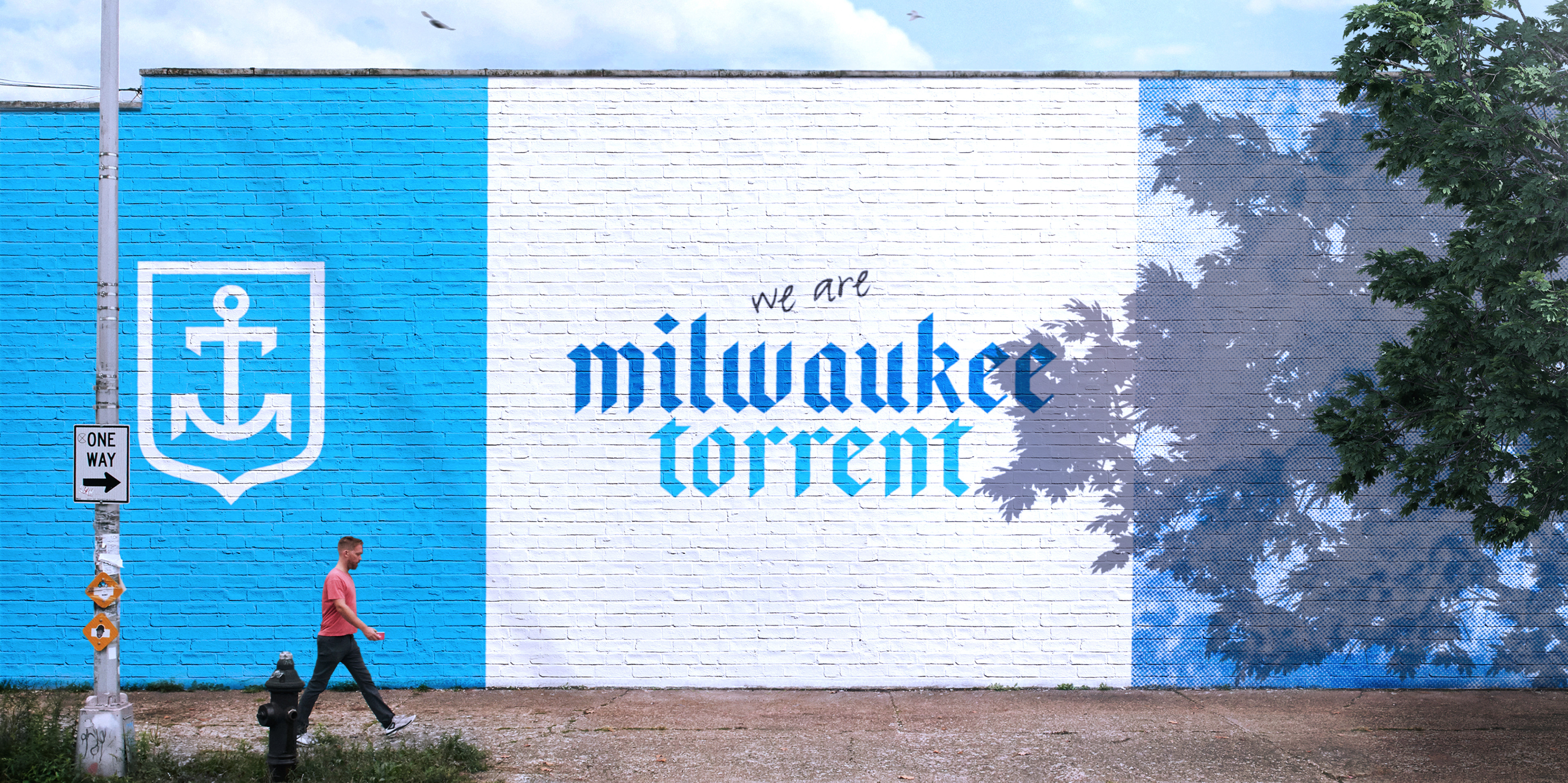 As well as a brand design for Milwaukee Torrent we also designed the teams away kit for the upcoming season. We put together the designs for their home and third kits also, however we cannot claim credit for those designs as they were carried over from previous kits. 
The away kit was designed to expand on the dark version of the crest. The black wave pattern and white logos on the kit create a striking contrast.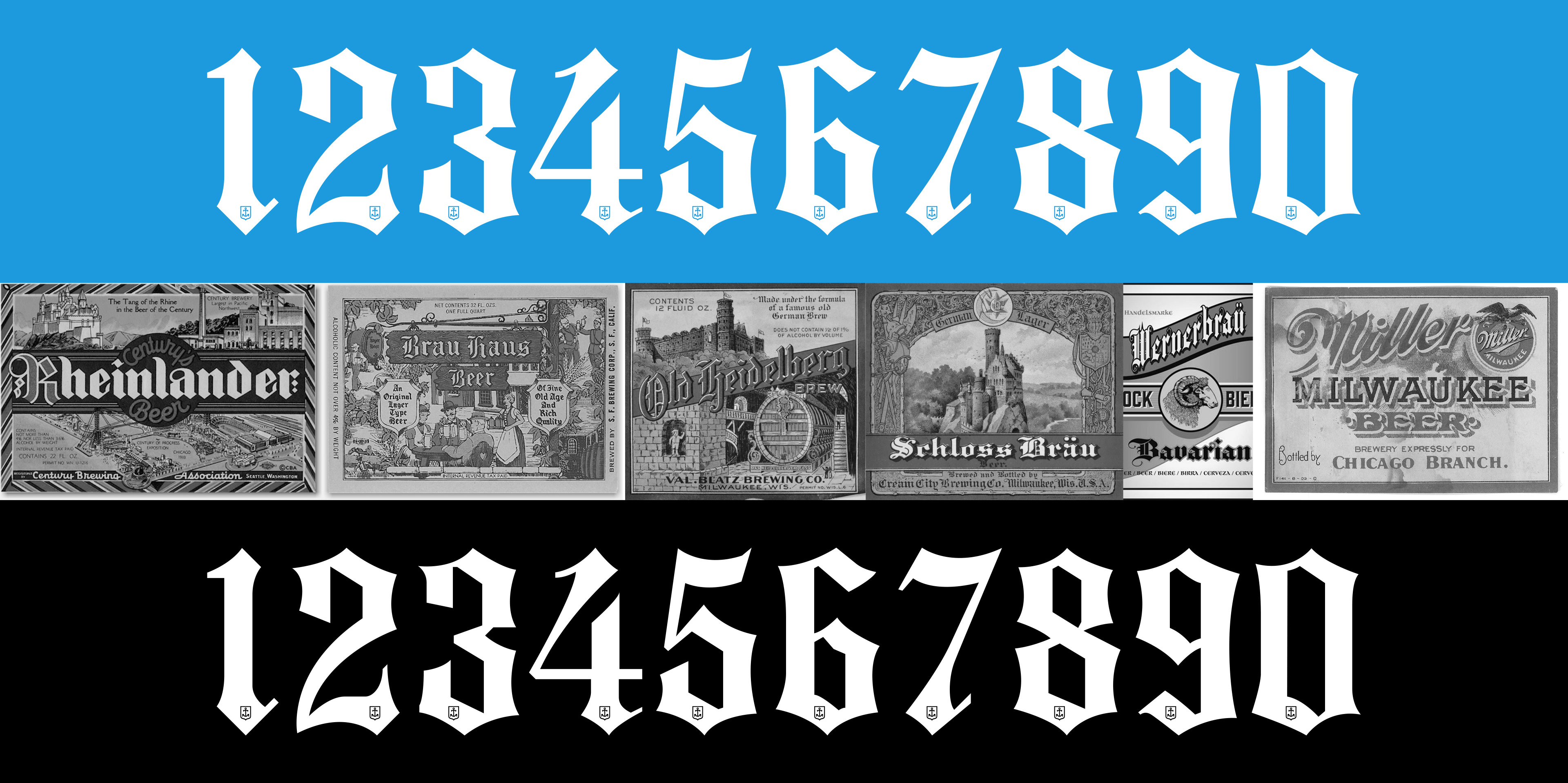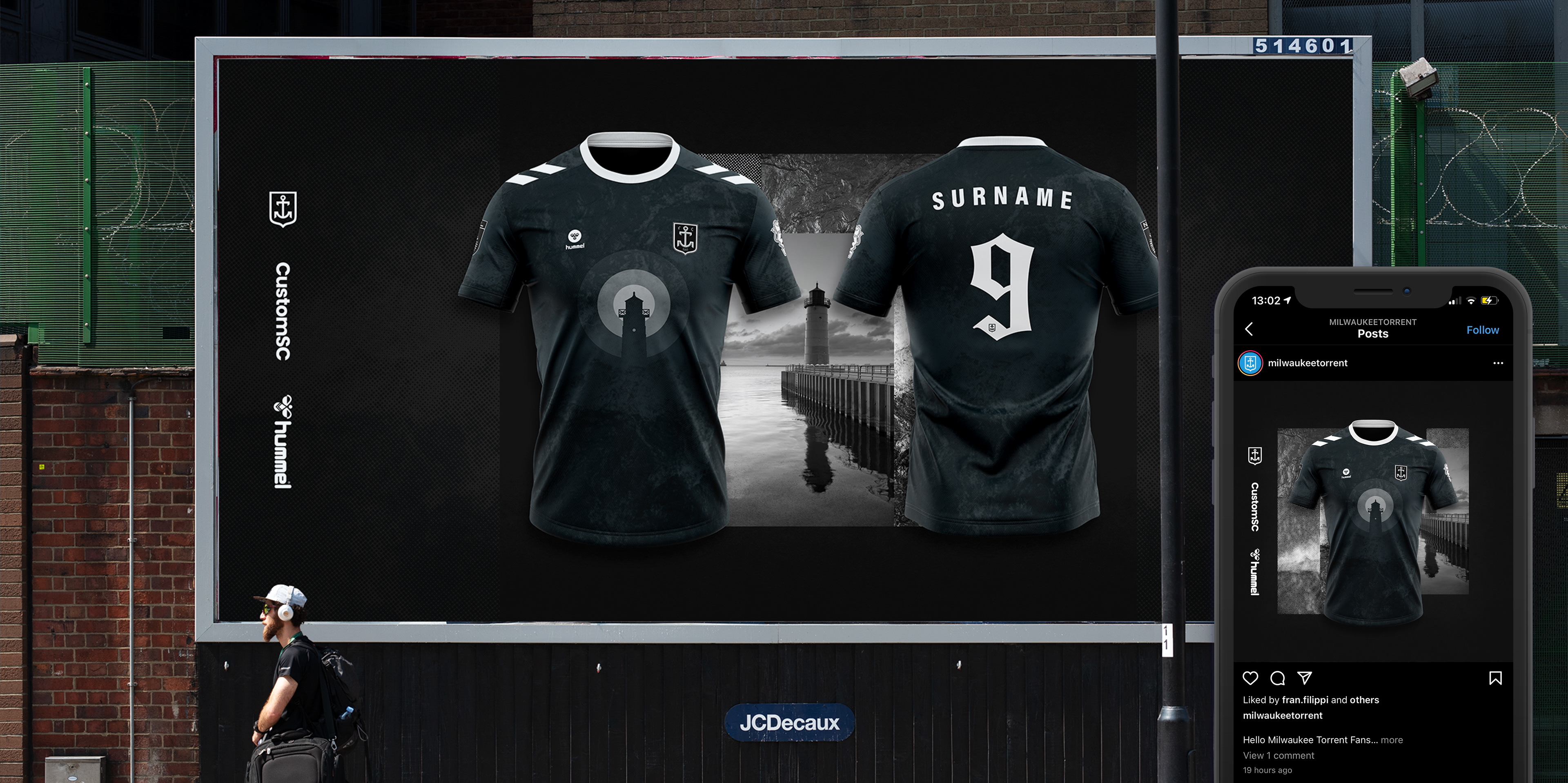 The various design elements of the brand come together well on merchandise items. Both Black and Coloured versions lend themselves well to various apparel and accessories.